Does your exterior brick need repairs? O'Healy Professional Services understands the importance of keeping your brick structures in good shape, not only structurally, but for their appearance as well. That's why we provide tuckpointing as part of our services.
Tuckpointing is the process of removing any mortar that has deteriorated due to time and the elements and replacing it.
This is useful for not only maintaining the look of your brick, but for ensuring cost-effective measures against mortar corrosion. Mortar corrosion can cause many problems, such as allowing an entry point for water and weakening the overall stability of your brick.
Our tuckpointing services give you a cost-effective way of preventing future issues with your brick structures. Everything from chimneys to walls can be repaired with tuckpointing, and we'll even ensure that the mortar is filed down to match the rest of the brickwork. We'll also make sure that the color matches the previous mortar, giving you a uniform look to your building while still saving you potentially thousands of dollars worth of future damage.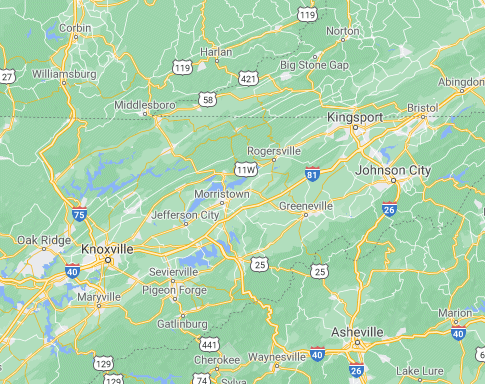 We Proudly Offer Commercial Services For Johnson City & The Surrounding Areas.
Call to build your free maintenance plan today.