Exterior Cleaning
Is your building suffering from vinyl siding covered in dirt and grime? Are the gutters full of leaves or debris? Is the underside of your building's eaves in desperate need of a good scrub down?
Exterior cleaning is a specialty of O'Healy Professional Services. From top to bottom, the exterior of your building will be spick and span by the time we're done. Our experience includes apartment buildings, townhouses, and commercial buildings such as hospitals, retail establishments, and restaurants.
We use industry standard cleaning chemicals that will wash the dirt away without damaging your building or landscaping. In further efforts to prevent anything from happening to the structure, we use a low pressure soft wash instead of high pressure. After we're done, we'll clean up our mess and leave you with a brand new, wonderfully clean exterior.
Pressure Washing
From brick walls to concrete or asphalt driveways, our pressure washing services will keep your exterior not only clean, but safe from mold, mildew, or other health hazards!
Soft Washing
Vinyl siding and gutters need care too! While pressure washing can harm them due to the powerful spray, soft washing can keep these exteriors clean without causing damage!
Clean Buildings, Happy People
Your customers will be glad to have buildings that regularly undergo a good scrub. Exterior cleaning can maintain or improve good relationships with the people who matter most!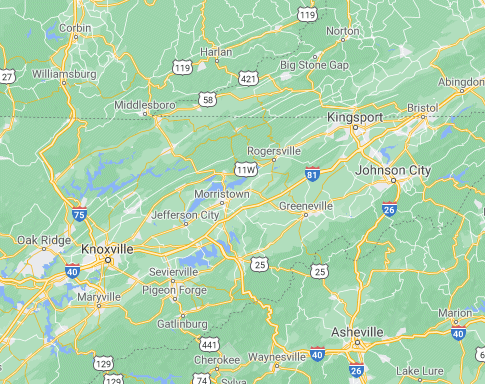 We Proudly Offer Commercial Services For Johnson City & The Surrounding Areas.
Let O'Healy Professional Service do the hard work while you sip a tea in the shade.